Services
Our professional team of board-certified providers, nurses, and medical assistants are equipped to handle a comprehensive range of acute medical conditions and injuries, routine illnesses, and general medical services. ​You can be assured—we are committed to excellence when it comes to the level of care we provide.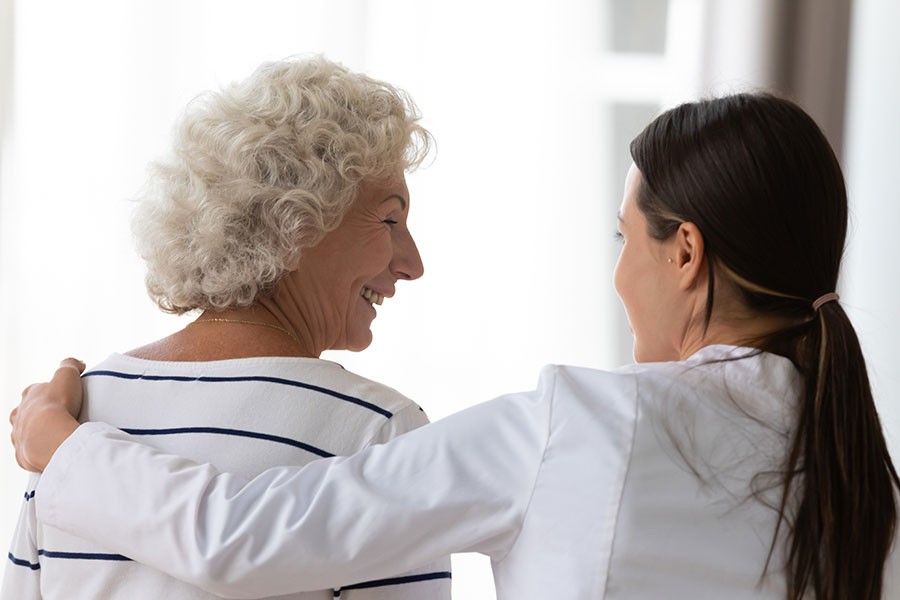 Preventative Medicine
Through our preventative care services, we offer you our insight and expertise for how to prevent health issues before there is a need to treat them.
Learn More
Annual Wellness Exams
Annual Wellness Exams are yearly visits with your primary care provider to help assess your current health, identify any risk factors, and update or create a personalized prevention plan.
Gynecology
From adolescence into adulthood, we provide gynecological care to help you through every stage of life you enter. Services and treatments include but are not limited to gynecological exams, preventative screenings, Pap testing, birth control options, STD screenings, treatment for menopause, and cancer care.
Well-Child Visits
Well-Child Visits involve our primary care providers tracking your child's health and development and comparing specific markers to other children of the same sex and age. This helps your child's primary care provider to identify any areas of concern to take additional steps for treatment as needed.

Newborn Visits*

Our Newborn Visits are regular checkups where a primary care provider will assess your baby's health to make sure they are growing and developing at a healthy rate. Seeing a care provider on a regular basis helps address any possible health issues early, stay on top of childhood immunizations, and answer any questions you may have.
*We do not offer free meet and greet visits for newborns.

Immunizations
Vaccines can help prevent diseases throughout an individual's life span, from childhood well into adulthood. We provide vaccinations and pertinent resources to help individuals live a healthy, informed life. Some of our vaccination services include infant and child vaccinations, travel vaccines, school immunizations, etc.
Sports Physicals

Offered by appointment, our primary care providers help assess your child's health to help them prepare for their upcoming sports season. This comprehensive health exam and review of your child's immunizations gets them set for any physical activity during the summer or school year. Learn more about Sports Physicals here.
Certified Medical Physicals
Depending on your occupation, you may need regular health assessments to ensure you are able to perform your regular duties. We offer Certified Medical Physicals and Examinations to assist you and your organization.
Learn More
DOT Physicals
Our care providers are certified medical examiners to help determine whether individuals are physically, mentally, and emotionally fit to drive commercial motor vehicles.
FAA (Federal Aviation Administration Physicals)
Our care providers are certified medical examiners to determine whether pilots are medically fit to fly. In these physical examinations, we check aspects such as eyesight, hearing, lung function, etc.
Acute/Sick Visits
Most common illnesses and injuries need a primary care provider's assessment for treatment, symptom management, and home care to alleviate the problem. Illnesses and injuries may include fever, cough, ear pain, etc. Please note that all acute/sick visits require a scheduled office visit.
Learn More
Cold
While there is no cure for the common cold, we can make recommendations for how to best ease and treat your symptoms.
Flu
The flu can cause a number of symptoms, including high fever, cough, body aches, and other symptoms. Your primary care provider can make recommendations for how best to ease and treat the symptoms to ensure it does not progress into a lung infection or pneumonia.
Strep
Strep throat is an infection of the throat and tonsils caused by bacteria. Our healthcare providers can provide a full examination and strep test to assess whether or not you or your child has strep throat.
UTI

A Urinary Tract Infection (UTI) is an infection of a part of your urinary system, such as the kidneys, bladder, urethra, and ureters. UTIs are usually treated with antibiotics, so it's important to consult your primary care provider for a full health evaluation.
EKG & Laboratory Services
To help treat and diagnose illnesses during your visit, we offer a range of convenient care services to best serve your needs, including EKG, laboratory testing, and medical procedures.
Learn More
EKG
Our care providers use an electrocardiogram (EKG) to record the electrical signals in the heart to detect any heart problems. It's common and painless for patients, and it lets our providers monitor your heart health.
Laboratory Services
To help confirm your diagnoses, your care provider may require blood work or lab work, such as flu tests, strep tests, urinalysis, and fecal occult blood, among others.
Procedures
We offer a range of medical procedures to help improve patient health, treat diseases and injuries, and make diagnoses about conditions.
Learn More
Mole & Wart Removal
Moles and warts are common skin growths that can be removed through simple surgical procedures to help patients feel more comfortable and remove moles that show signs of potential skin cancer.
IUD Insertions
An intrauterine device (IUD) insertion is a relatively quick procedure that our care providers can perform to help patients looking for birth control options.
Nexplanon Insertions
Our team of care providers can insert Nexplanon contraceptive implants for women looking for long-term birth control options.
Colposcopy
During a colposcopy, a care provider examines your cervix, vagina, and vulva for signs of disease. This procedure may be recommended if a Pap test or pelvic exam shows abnormalities.
Newborn Circumcision
Circumcision is not medically necessary, and it is an option for parents to choose for their newborn son. Our team of providers can answer any questions you may have about the procedure to help you decide whether to have this done.
Vasectomy
A vasectomy is a simple procedure our care providers can do for men seeking permanent pregnancy protection.
Migraine Management
In 2010, Botox was FDA-approved for treatment with certain medical conditions.  Bozeman Creek Family Health offers Medical Botox for a variety of medical conditions including chronic migraine management and excessive sweating.
Learn More
Botox is the only FDA approved neurotoxin used to treat chronic migraines, and has been proven to significantly reduce severity and frequency of headaches.  Injection sites include several areas around the head and neck region. Botox works by blocking neurotransmitters to relax tense muscles and reduce pain signals. You may be a candidate if you have greater than 15 migraine days/month, have tried preventative medications, and are 18 years of age or older. Injections are typically every 12 weeks.
Sports Medicine & OMM (Osteopathic Manual Manipulation)
Our primary care providers offer a range of treatment services for injuries caused by physical activities, such as sports and exercise. We aim to educate patients about injury prevention and help them stay healthy as they keep their bodies in motion.
Learn More
Sports Medicine
Our physicians have specialized training in the treatment and prevention of illnesses and injuries caused by sports-related physical activity. Click here to learn more about how our Sports Medicine specialists can help you.
Sports Injuries
From shin splints to ACL sprains, our primary care providers can help you understand your injury and get back to full health so you can get back to participating in the activities you love.
Osteopathic Manual Manipulation (OMM)
Our care providers use OMM, and a hands-on treatment method, to help correct structural imbalances in your body, improve circulation, and relieve pain.
Solid Needle Therapy
Solid Needle Therapy, or Dry Needling, is a technique our care providers use to help reduce muscle pain and improve function. Thin, solid needles are used to penetrate trigger points or "knots" in the muscle, which help the brain "reset" and relax the muscle.
Mental Health Care
Our compassionate, caring health providers offer a range of services to help patients overcome mental health challenges and live a healthy, happy life.
Learn More
Anxiety
Anxiety can become detrimental to your health without compassionate, knowledgeable care. Our primary care providers can determine whether your anxiety could be related to your physical health and check for signs of any underlying medical condition.
Depression
Depression can cause persistent feelings of sadness and interrupt your daily life and health. Our primary care providers provide a range of mental health services to help you discover workable solutions to your problems.
LGBTQ+ and Gender Affirming Healthcare
At Bozeman Creek Family Health, our care providers offer LGBTQ+ friendly services to help people through every stage of life.
Learn More
LGBTQ+ Friendly
We seek to create a welcoming environment for LGBTQ+ patients so we can better meet their healthcare needs. Our office is an inclusive environment patients can feel safe in.
Gender-Affirming Care
Gender-affirming patients have the same basic health needs as cisgender patients, and they also need personalized, competent care related to their transition. We seek to meet the needs of gender-affirming patients at every stage of their life.
Radiology & Imaging Services
The advanced technology offered through Radiology and Imaging services allows healthcare providers a better view inside of your body to give you the precise results needed for an accurate diagnosis.
Learn More
Digital X-Ray Services
X-rays allow for more thorough looks at different areas of your body to provide accurate diagnoses of your health, including looking at bones, joints, and internal organs.
Ultrasound Guided Injections
This non-invasive approach to treating pain, impaired mobility, and inflammation involves using ultrasound imaging to guide joint injections.
Ultrasound Evaluation of Injuries
Using ultrasound imaging, our care providers can better diagnose injuries to joints, bones, muscles, ligaments, tendons, and nerves.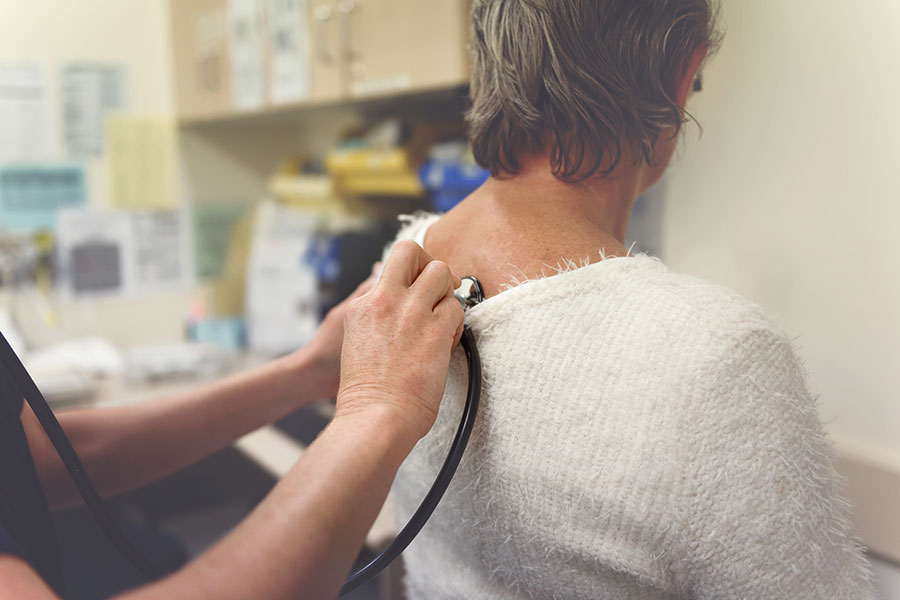 The Bozeman Creek Promise


Compassionate Care



Expertise You Can Trust



A Safe Environment
Meet Our Team
We Care for Every Family Member
Our team of providers is united in our mission to offer complete care for every person regardless of age or sex. At Bozeman Creek Family health, our providers and staff are community-focused and committed to creating a welcoming, inclusive environment for everyone.
What Our Patients Say
Bozeman Creek Family Health

The staff is always pleasant and courteous. My primary experience has always been with Dr Burton over the course of a decade. He always answers any questions l have concerning procedures and medications. I have always been satisfied with my treatment at Bozeman Creek.
Edward H.

I had my first appointment with Abigail Bosoluke recently and I have to say it was one of the best appts I've had in years. I had a lot to say and was very nervous and Abigail never once made me feel rushed like a lot of doctors do. She was incredibly kind and understanding and made me feel completely comfortable to just be myself with no judgment. She is genuinely very caring and down to earth. I am so grateful I found her! I would highly recommend her to anyone!
Jennifer M.

I have been going to Dr. Anderson for over 10 years, and being a PA myself understand caring and professional capability. She is the best. Even stayed with her after I left town several years ago this long distant relationship has prospered and kept up with my health needs. Thanks Doc.
David J.

I haven't been to the doctor in over 7yrs so I was nervous going into it. The doctor I saw was very helpful and kind, the receptionist was also very helpful and kind. I am going to make this office my main doctor because of how nice they were. Thanks again for making that easy for me!
Jordan W.

I have been seeing Dr. Cady for around 15 years and she has been excellent. She is very down to earth and understanding. I find she has strong skills with mental health and is compassionate. She also gave me an excellent injection in my hip that literally cured the bursitis. She also tells it like it is. She will refer you to a specialist if something is beyond her expertise. The receptionists have always been great. I would not be going back there if I felt I was not receiving the finest care.
Julia J.

This is my second visit and the experience just keeps getting better. They are thorough, knowledgeable not only about medical issues, but insurance ramifications, prescription and test orders were done before I left the office, they were kind, funny, concerned, etc. I can say it was one of the best visits to a physician's office I have had. Very pleased.
Kim F.